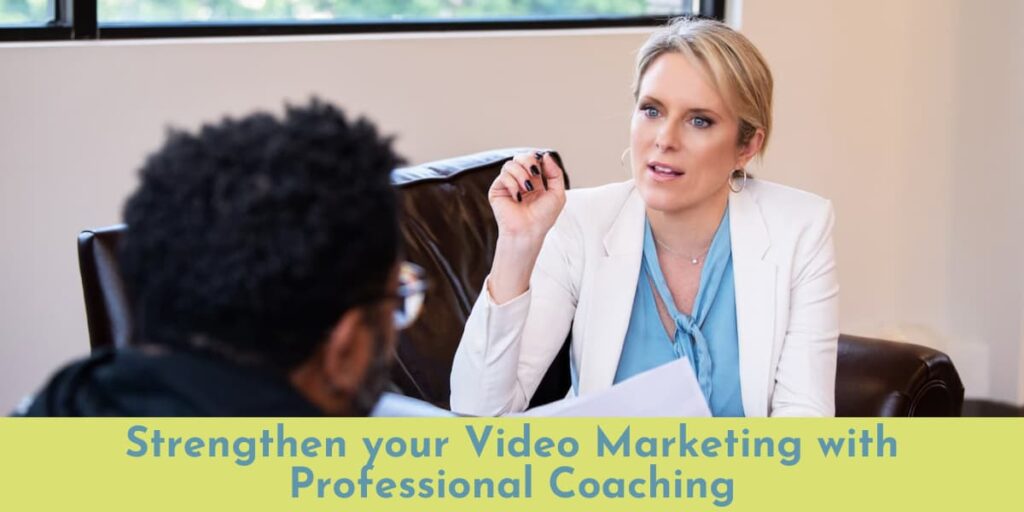 When we're trying to market ourselves and grow our businesses, it's easy to get distracted by the latest shiny object or marketing trend. No matter how impressive or effective the latest tool or trick, the fact remains that there is no one-size-fits-all approach when it comes to building your brand.
Video is no exception.
I'm often asked by potential clients whether video will work for them. In fact, the inquiry comes up often enough that I thought it made sense to craft this quick blog post and explain that video success really hinges on factors specific to each client.
Allow me to explain… 
What do you need to know about video and MVP Your VIQ
When I sat down to consider the most commonly asked questions about my trademarked program, MVP Your VIQ (Video IQ), I quickly realized that the answers to most, if not all of those questions, is simply: "It depends." 
The truth is, in the world of small or big business, there is very little that is NOT up for debate. As much as we would love to have a tried-and-true guide that works for all business owners, sales teams or CEOs, in reality, just because something is working for somebody else, doesn't mean it will work for you.
There are too many variables.
Your product is different. Your market is different. YOU are different.
Instead, we focus on providing you with FRAMEWORKS.
Frameworks offer everyone the same structure and allows for an abundance of flexibility and creativity, while supporting creative problem solving and strategic solutions.
MVP your VIQ is a framework.
M – Align your mindset and build your confidence.
V – Harness the power of your voice to grab and maintain attention.
P – Provide you with best practices, strategies, and delivery skills that make your physical performance jump through the screen and captivate your viewers.
While anyone can lean against the structure of a framework, the differentiator that helps determine your individual success comes down to coaching. My personalized coaching takes into account individual factors like:
Your industry
Where and why the video wll be used
Your natural delivery style
The amount and type of fear or baggage that's weighing you down
Any existing skill or confidence on camera
The task of applying the MVP Your VIQ framework with respect to these unique factors on your own is overwhelming. That's why my coaching is what really strengthens the framework, helping executives, sales teams, and business owners make it their own.
Have other questions? Not sure where to start?
Contact me and let's level up your business!