The Problem Isn't Their Attention Span, It's You: Four Ways To Go From Boring to Bold On Video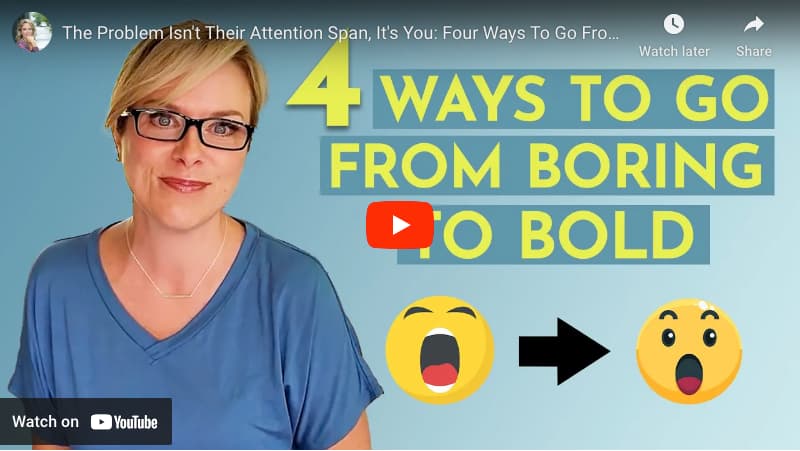 No quite getting enough engagement on your videos? Don't chalk it up to your audience's attention-span—the problem is you're not doing enough to not bore them.
You need to entertain to retain, enough to let them get through the information you want to relay!
Let me give you 4 ways to transform your video content from boring to engaging, to add the entertainment half of edutainment.
(more…)