Don't Be Caught Speechless! Why Use A Teleprompter and Essential Setup Tips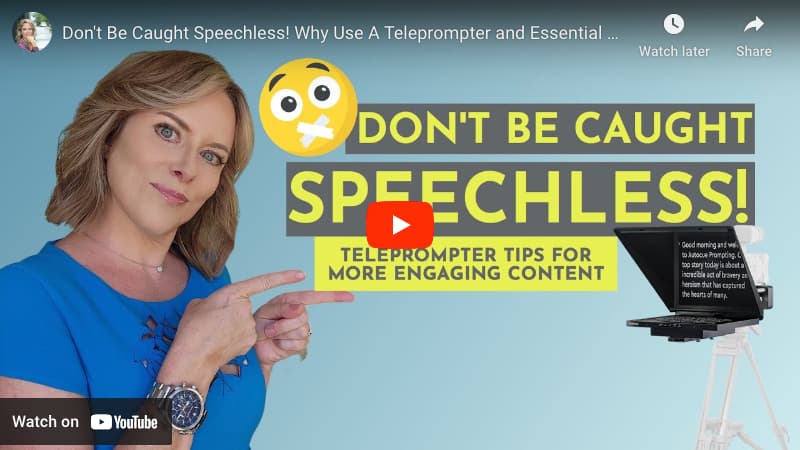 Worried about stumbling over your lines? Losing your train of thought mid-sentence? Taking days to shoot a 2-minute video? I've got your secret weapon: the teleprompter! 🎥 From types of teleprompters to techniques and set-up, I'm demystifying it all!
In this vlog, I share fun and valuable behind-the-scenes footage of bringing you top-tier content. From scripting to set-up, I'll walk you through my routine.
Enjoy my tips and tricks, and don't forget to check out the upcoming videos where we'll discuss reading conversationally and marking your scripts! 💻
(more…)